Published Oct. 1, 2013, 11:54 a.m.
Showing the development of a miniature painting from start to finish.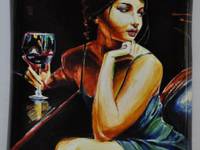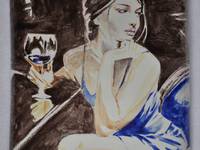 Published Oct. 1, 2013, 9:55 a.m.
Anything to do with the workshop, be it new equipment or the workshop itself.
Published Dec. 5, 2012, 3:50 p.m.
I worked for Tony from 1994 to 1999 and completed an appreticeship in enamel painting under his guidance. He passed away in 2012 at the age of 66 and will be sadly missed. During his carreer he painted many paintings and designs, primarily enamels for Halcyon Days Enamels.
I have put together this gallery of paintings that are taken from a photo album that Tony kept. These are by no means the best of the many years, just the ones that I could find. If you have in your possession a painting by Tony then I would be happy to show it in this gallery, please email me at mark@mdmorris.co.uk.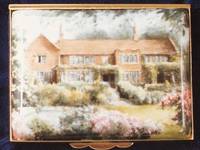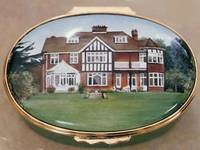 Published Oct. 30, 1996, 4:27 p.m.
Most of the minature paintings are onto enamel boxes. The earlier paintings I did for Halcyon Days enamels on a box supplied by them. The later ones I did on my own enamel box.